Concordia Care and MPM Clearinghouse Positioned to Support NJ Law Requiring Electronic Filing of Medical Bills of Workers' Compensation for Payers and Providers. Free Implementation for Payers & Providers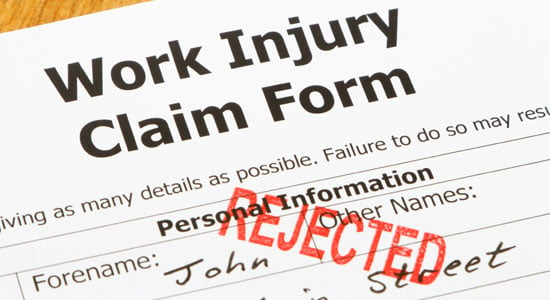 MIAMI – May 21, 2018 – Concordia Care, Inc. (Concordia), a specialty risk-transfer and care coordination company, cites its intelligent claims clearinghouse capabilities are positioned to support the N.J. Workers' Compensation EDI Law (Senate P.L. 2016 C64), as issued by the State of NJ Department of Labor and Workforce Development and published in theNew Jersey Register. With an 18-month adoption period, under this legislation it is mandatory that all workers' compensation insurance carriers, TPAs, and medical management companies who receive workers' compensationrelated medical bills from health care providers accept and process the bills electronically. Further, it requires all healthcare providers and hospitals who submit over twenty-five (25) workers' compensation medical bills per month to now provide electronic bills for payment on standardized forms compliant with guidelines.

"The iHCFA platform allows for the electronic submission of bills and supporting documents to payers resulting in faster processing, greater accuracy and increased cash flow for providers," says William DeGasperis, DC, President, Specialty Services, Concordia. "We are in great position to partner with payers and providers to seamlessly implement a compliant solution in advance of the legislation due date."

Concordia's intelligent claims clearinghouse provides for the electronic attachments and supporting documentation capabilities required. The iHCFA solution ensures no lost bills in the process increasing practice profitability and efficiencies.


Joseph Berardo Jr., CEO, Concordia says, "NJ healthcare providers and payers will benefit from enhanced revenue cycle management. Given the mandatory nature of the legislation, Concordia is waiving all implementation fees for its payers and providers as was done for the similar Auto/PIP law that was recently enacted."
About Concordia Care, Inc.
Concordia Care, Inc. (Concordia) is a specialty risk transfer, care-coordination company serving insurers, government entities, selfinsured plan sponsors and other managed care organizations. Concordia aims to improve patient-centered outcomes and reduce overall cost of quality care. Founded as a Managed Behavioral Health Organization, Concordia has evolved its health services business to focus on: risk transfer, behavioral health, health technology and specialty services. Concordia holds dual accreditations from the Accreditation Association for Ambulatory Healthcare Inc. (AAAHC) and the National Committee for Quality Assurance (NCQA). Visit www.concordiacare.com. Concordia is an MBF Healthcare Partners portfolio company.
About MPM Clearinghouse
MPM, a New Jersey-based company/clearinghouse, specializes in electronically processing workers' compensation and automobile bills with all supporting documents. MPM with it clearinghouse partner is an industry leader with the ability to connect to any medical billing system and link to more than 1,000 insurance payers and third-party administrators in all 50 states. For more information call 800-503-3911 *506 for a free consultation.