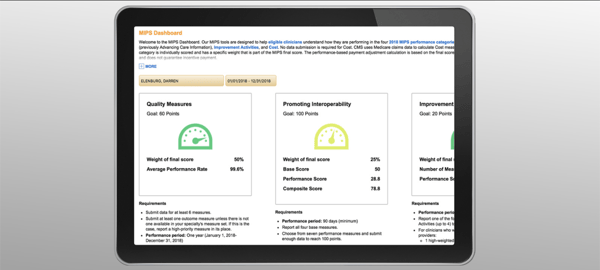 EHR Enhancements
Multiple User Sessions Are Not Allowed in EHR
To mitigate data entry issues when performing activities on more than one tab in a single browser and ensure the integrity of patient information, you are now alerted when you attempt to duplicate a tab in EHR or log in to another user session within the same browser and open EHR. When you click Close Session in the alert, the user session closes and you are redirected to the login page.
Best Practices
Do not open or log in to more than one user session in a single browser. For more information, refer to the multiple user sessions section in the

system requirements.
If you need to perform activity on two screens, use two different web browsers; one for each activity (for example, Chrome and Firefox).
Use Chart Preview (click the blue tab above the

SOAP

menu) to view other areas of the patient chart while in a chart or an encounter without leaving the page that you are currently on.
Elsevier Patient Education Activated for All Clients
NextGen Office EHR's integration with Elsevier provides suggested instructions based on diagnosis codes assigned to patients. You can now access interactive patient education content from within EHR. This premium service has been activated for all clients free of charge.
Updated Custom Forms
You are now alerted when a custom form or chief complaint form has been edited in Administration. To prevent data loss, a message appears on the Administration page (Custom Forms or Chief Complaint Forms), in the chart, and in the encounter to notify you that a form has been edited and that you must answer the new version of the question. If the encounter was imported from a blueprint, you must update the blueprint to prevent this issue going forward.
Updated C-CDA
The C-CDA now includes an entry for the patient's previous address in the patient demographic section.
Zip Code Validation in Resident Roster
When you create a new patient in Resident Roster and enter a zip code that does not match the state, a validation error now appears below the Zip field.
Practice Management Enhancements
Insurance Claim Resubmission to Non-Claim Charges Is Not Allowed
We fixed an issue where insurance claims that were resubmitted to non-claim charges caused balancing issues. The option to enter non-claim charges is no longer available for claims in accepted status. The following are alternative actions that you can perform:
Move the insurance balance to the patient balance
Resubmit to self pay (but not non-claim)
Write off the insurance balance and create a new claim
New Deductible Tab in ERA Dashboard
Deductibles now have their own tab in the ERA Dashboard. The new Deductible tab only contains claims that have the PR-1 group code. Claims with the PR-1 group code no longer appear in the Paid Claims and Denied & $0.00 tabs. Deductible includes the same auto-post options as the other tabs.
New Previous Address Section in Patient Registration
We added the Previous Address section to Patient Registration. This section also appears when editing the patient chart in PM.
Updated Administration: Locations
You are now alerted in Administration: Locations when you are already logged in to another user session and have changed practice information in that session. You cannot save practice information with multiple user sessions open.
Updated Administration: PDMP Vendor Credentials Management and Administration: Locations for Logicoy Users
We fixed an issue where the "Location NPI or State is missing. Enter the NPI or State in Administration: Locations" error appeared when you attempted to log on the Administration: PDMP Vendor Credentials Management page as a Logicoy user even though the Use the location NPI for billing check box was not selected in Administration: Locations. You can now log on with your Logicoy vendor credentials regardless of whether the location NPI check box is selected.
Patient Portal Enhancements
New Test Results Dashboard Tile
The Orders page has been renamed to Tests Results. We also added a new Test Results dashboard tile on the home page.
Call MPM today to schedule a Demo at 973-256-1998 x2